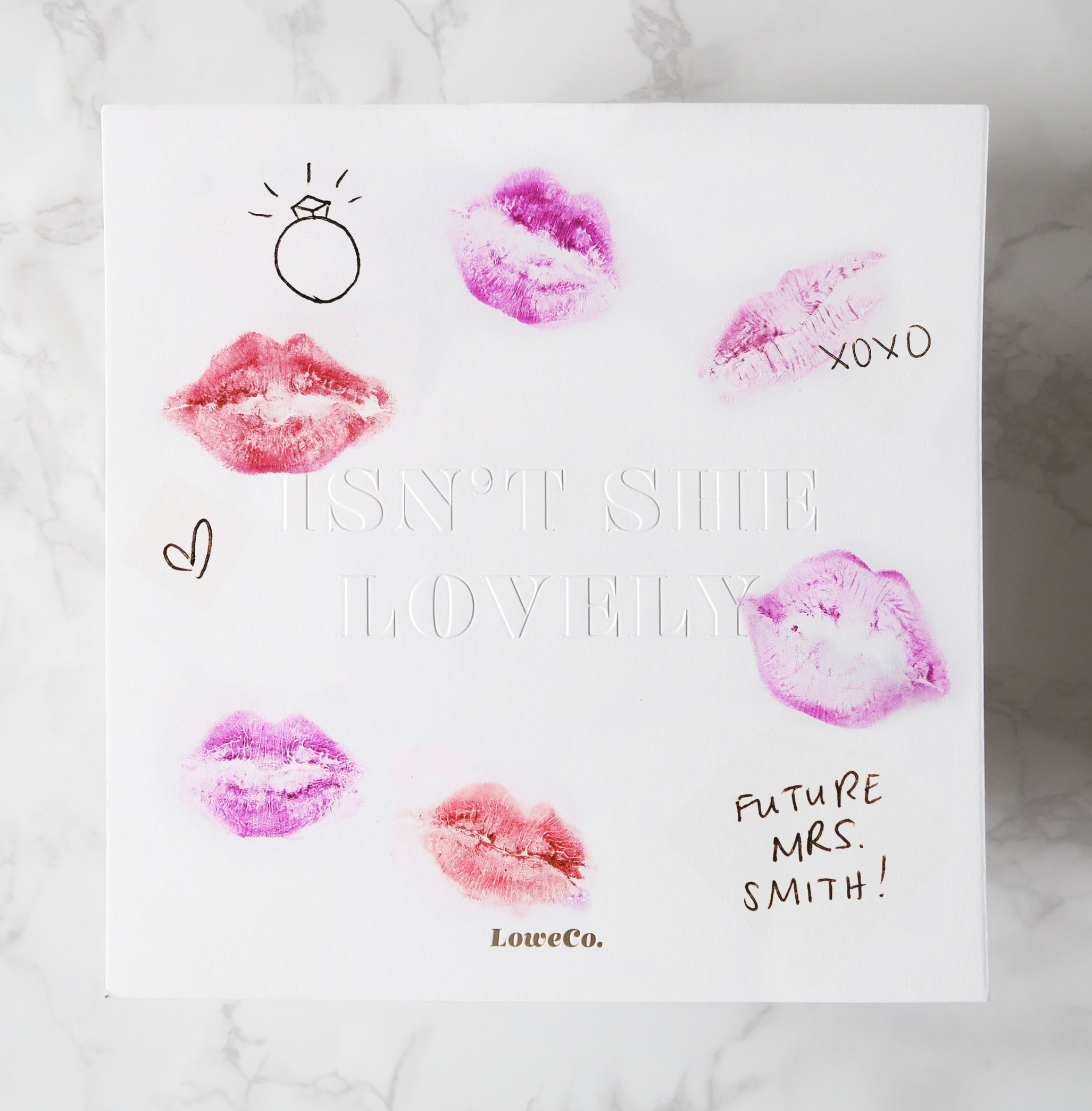 LOVELY - Largo Card
Our ISN'T SHE LOVELY saying, only BIGGER.
We are so excited to launch our new Largo card - the perfect statement card to celebrate someone very special and very loved.
When we thought about how groups of people celebrate someone, we pictured having a card everyone could sign with the chance that the celebrated could eventually frame that memento. Our ISN'T SHE LOVELY Largo card lends itself to birthdays, Mother's Day, bachelorette parties, baby showers, really any special event that honors a lovely lady.
Read more about our new Largo cards here.
8x8" of 118# white savoy stock, ISN'T SHE LOVELY blind embossed, featuring a gold foil logo, accompanied by a giant euro-flap envelope and two USPS postage stamps for mailing.