LoweCo. is all about fun messages with a crisp and elegant delivery. Because our paper is embossed for texture, you can truly "feel the Lowe". Whether you want to remind a loved one that you care or only worry about signing your name and letting the cards speak for themselves, you (and the recipient) are in for a treat. A refreshing, delicious treat.
When I was in the courting stage with Sean Lowe on season 17 of ABC's The Bachelor, I passed him little quirky notes that told him that I was thinking about him--in a strange and hopefully unique way. We're married, so he musta liked 'em ;) With my design background and affinity for witty captions, this is the collaboration for my passions. (And the new perfect-for-puns last name doesn't hurt!)
'My first note to Sean, "I'm vegan but I love the beef" morphed into the now popular "Your tush is the only one I wanna squish" and a simple kiss mark to let him know I was ready to be smacked in the face with his lips turned into an I love you symbol in American Sign Language. I like to make a statement with the least words possible. I hope you see that through the collection of cards and gifts we offer. And they're not just for your crush :)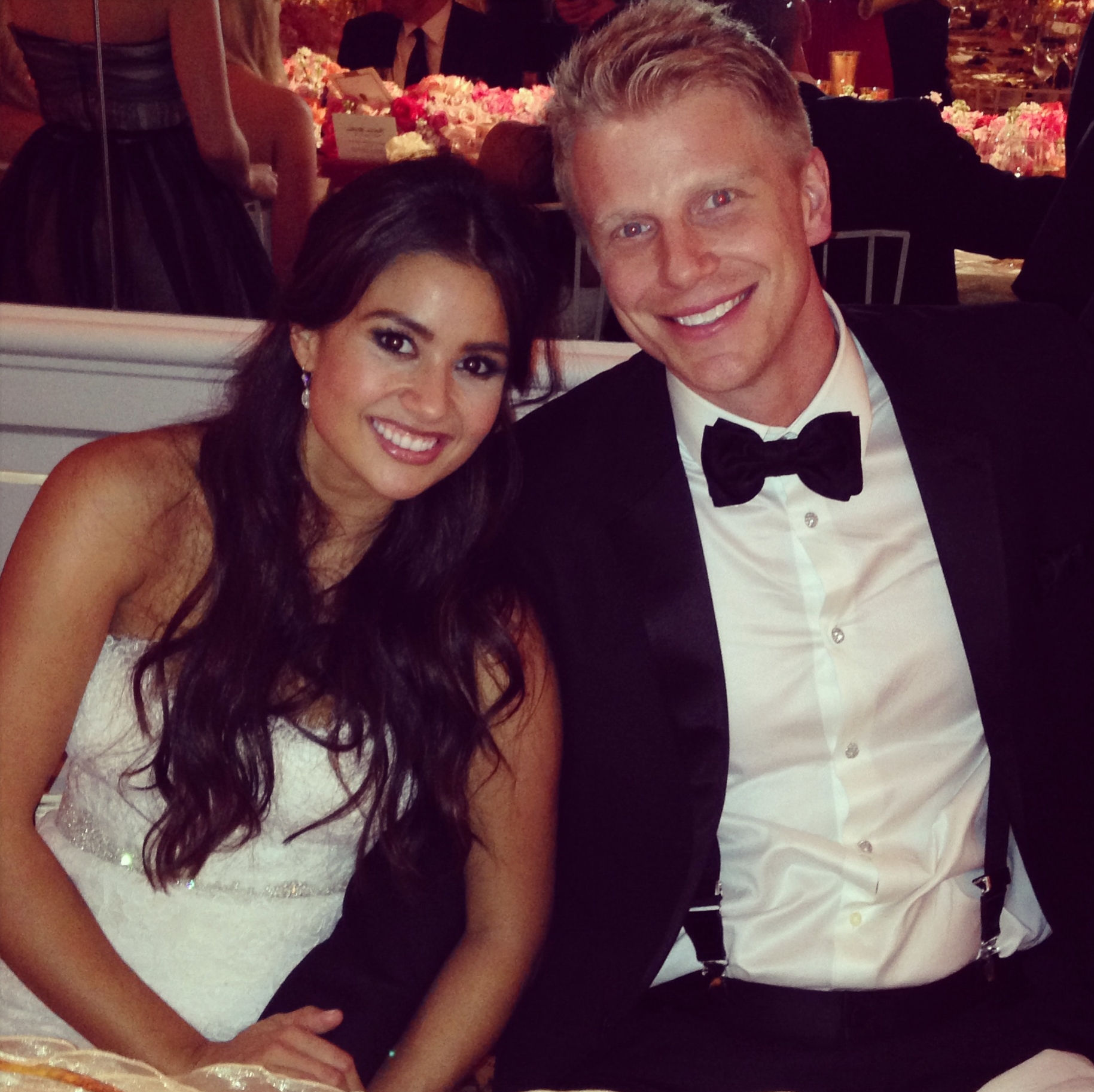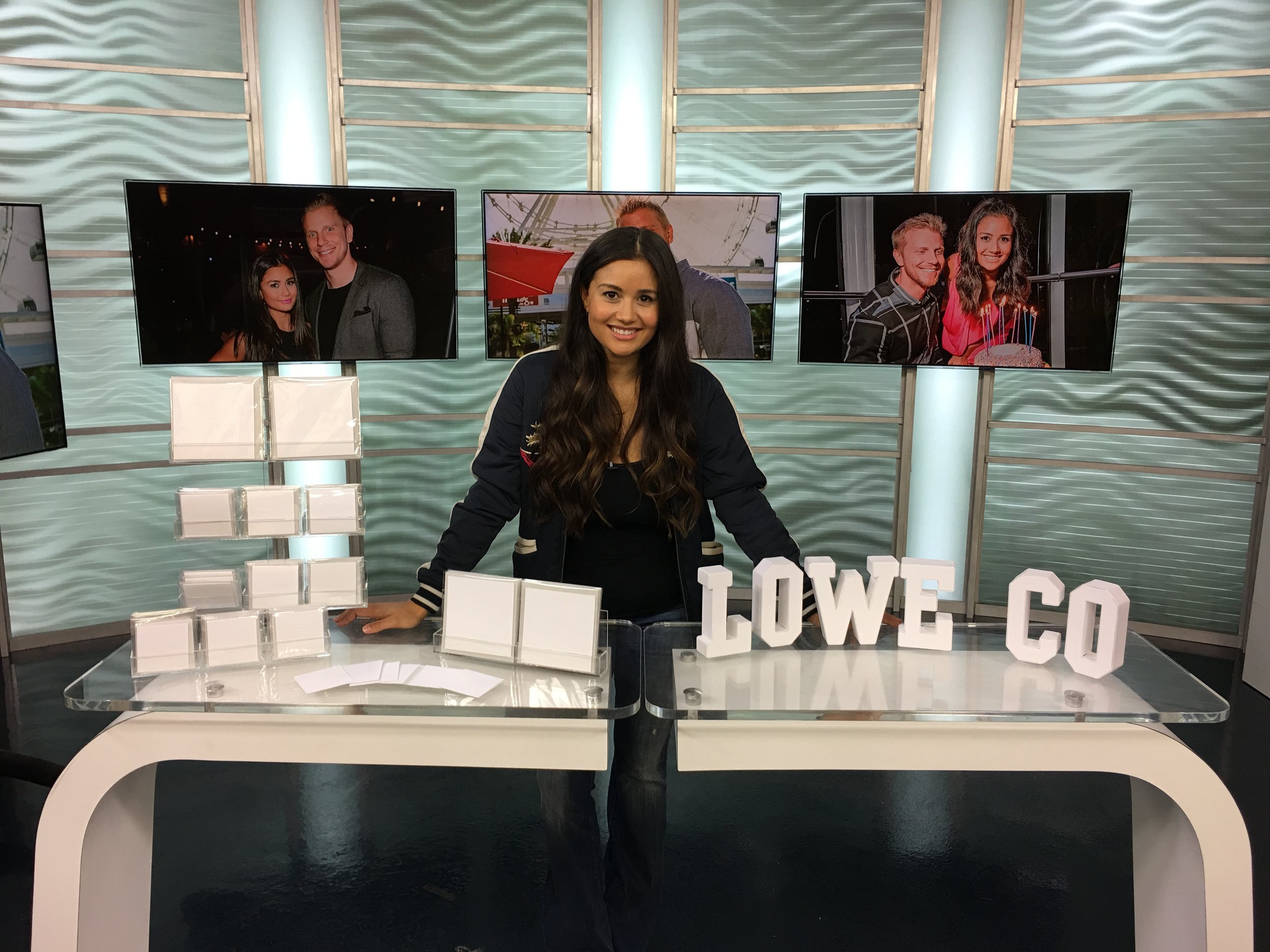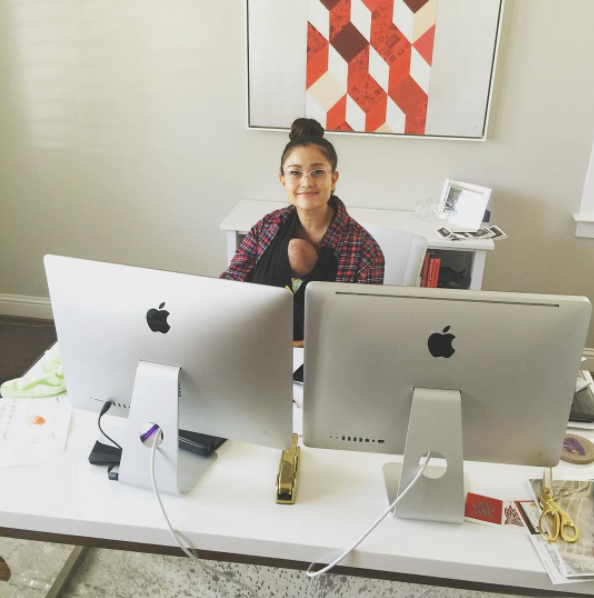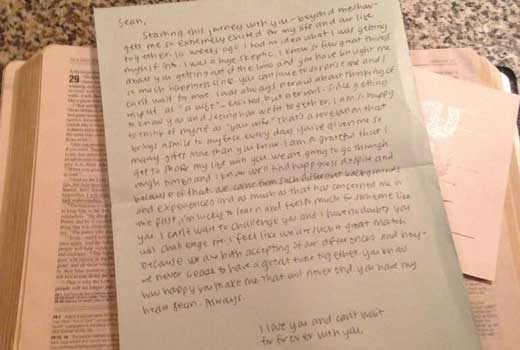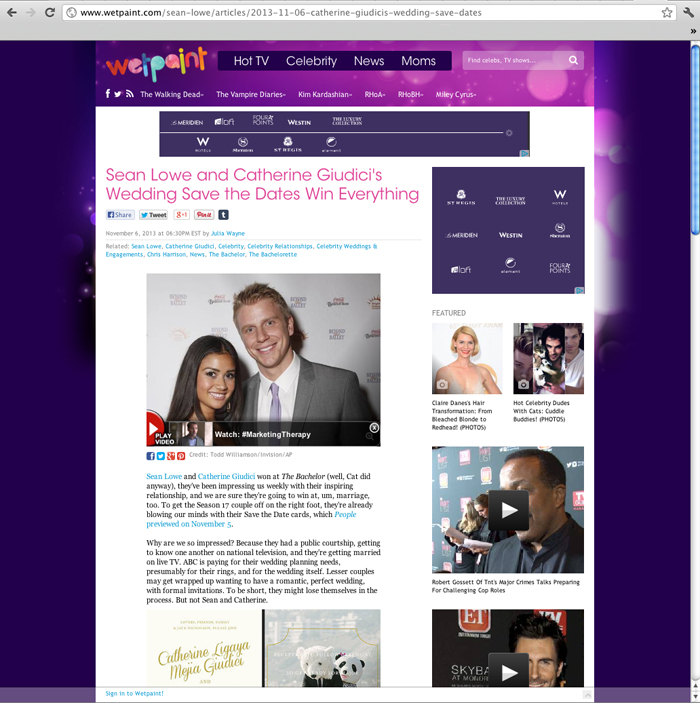 OUR 3X3 CARDS...
(we call these pocos) are perfect for saying "I Love You", "I Miss You" or "From (insert name here)" and were the original size I used to sneak cards to Sean during filming. Use them as a chic alternative to gift tags or labels or as place-cards for the most high-end of dinner parties. Hide in your man's suit jacket, stick in your girlfriend's clutch, place on your boyfriend's pillow.
OUR 5X5 CARDS...
(aka machos) are for times you have more to divulge. Mail to your fun Aunt Liza on her birthday, jot a funny poem for your lover, tell a treasured friend at length what they mean to you. This heavy card-stock is worthy of framing so choose your message carefully and practice your handwriting.
PRINTING
Our luxury cards and paper goods are printed on thick cotton card-stock with Catherine's signature witty messages blind-embossed on them. All of our paper is sourced locally and selected for the highest quality. Embossed, trimmed and laminated to add thickness of stock, each customer can expect wedding quality elegance.
DELIVERY
Each of LoweCo.'s products are delivered to you with the highest consideration for sustaining quality. Each card comes with corresponding envelopes in glama (semi-transparent) paper and our invitations are accompanied with heavy white euro-flap envelopes. Catherine Lowe hand packs each order and sends it off with care and appreciation.
2012
Saw Sean Lowe on The Bachelorette and like ordering a piece of furniture, I had him a couple months later
Slipped Sean notes throughout the nine weeks of filming The Bachelor including the infamous "I'm vegan but I love the beef"
2013
My engagement to The Shirtless Bachelor airs on the finale after months of hiding our relationship from the public
2014
Helped to design our wedding Save The Dates and Invitations with wedding planner Mindy Weiss - the spark of stationery design is lit. Oh and he put another ring on it!
2015
Found out we were pregnant and decided to start a company (LoweCo.) because that was smart (not really)
2016
Samuel Thomas Lowe is born
2017
LoweCo. Turns Uno, launches Cards That Grow and Direct Card Delivery
2018
LoweCo. is featured on Billion Dollar Buyer and receives a deal with Tilman Fertitta